Welcome to the The Parent Trap Wiki
Edit
Welcome to my wikia page based on The Parent Trap. This wikia of mine will give you a in-depth guide of triva of the 1998 movie: The Parent Trap.
This wiki page will give you everything you need to know about and making it twice the fun and doubling the troubles of comedy mayhem for the whole family will enjoy, so settle down as you watch and listen to the bestest movie ever... The Parent Trap.
The Movie orgin
Edit
The Parent Trap is based on its same movie back in the 60's but; neatly remade into a kids and family movie. Where everyone can enjoy the songs and hilarious pranks. It stars Lindsay Lohan, Natasha Richardson and Dennis Quaid. At first it was formaly known as "The Parent Trap" (pretty much the same as its original name). Then in the summer of 1998 it was re-released and this time we are talking BIG stars.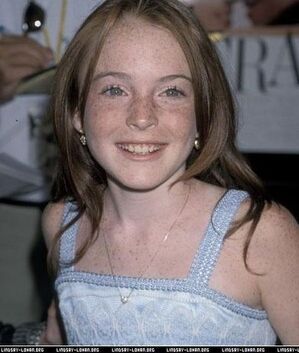 Latest gallery
Edit
The Parent Trap (1998 film)
created by Joannguyen

| | |
| --- | --- |
| New page: | The Parent Trap is a 1998 family comedy film co-written and directed by Nancy Meyers, and produced and co-written by Charles Shyer. It is a remake of... |
| Added photo: | |

Snapshot

Click the edit button, and then the Add a picture button. You can add a photo from your computer, or from another page on the wiki.

earned the Snapshot badge
Awarded for adding 1 picture to an article!

The Parent Trap (1961)
edited by Joannguyen
Ad blocker interference detected!
Wikia is a free-to-use site that makes money from advertising. We have a modified experience for viewers using ad blockers

Wikia is not accessible if you've made further modifications. Remove the custom ad blocker rule(s) and the page will load as expected.